The autumn leaves can be viewed in the second half of Noveber in Kyoto. The best time to see fall colors in Kyoto is between mid November to early December though, more than 5 million tourists visit there to see the autumn leaves. So today I'll give you some tips to avoid the crowd.


When to see colors
When do trees actually turn red? You should check the weather forecast. The autumn colors here in Kyoto continue to spread as temperatures under 8 degree. If it keeps temperature between 5~4 degree, it comes to the best time to see fall colors. In this week, the average of temperature is around 10 degree, so it's a little bit early to enjoy viewing it. On the other hand, if you want to avoid the crowd, it will be the best time to enjoy viewing.

According to the weather forecast, the leaves will turn red from November 10th at the Hieizan (the North part of Kyoto). Then it will spread to the southern part of Kyoto in mid November. Unlike cherry blossoms, which usually last only one week, autumn colors can usually be enjoyed over a couple of weeks or so.

In the peak season, you may have to wait to enter the popular temple or shrine. So you should check some information.

If you want to avoid the crowd, I recommend the tips below.
★Visit early November or December.
★Weekday is much easier to enjoy viewing.
★Arrive before 9:00.(Earlier is better.)
★Rainy day is less tourists.

You can check the real time condition of autumn leaves following the site.

https://www.okeihan.net/recommend/momiji/migoro/index_en.php


There are so many tourists at the peak of viewing in Kyoto and taking photos are not allowed in some famous photo spots because of the crowd. So I recommend you to visit Kyoto this week.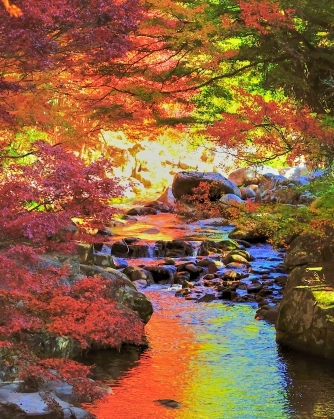 By the way, you can receive such local information of Kyoto by the application.
With the application, even if there is no Wi-Fi, you can find nearby stores and so on.
You can install the application from the following URL.
Android app「KoI Service」is here.
iPhone app「KoI Service」is here.