We will introduce you to the shops and recommended shops where local people usually go and attractive stores in Kyoto.
Feel free to eat, dress and matcha match experience, buying a souvenir or staying at a ryokan etc.
Please enjoy Kyoto a lot!
It is convenient for sightseeing if you download the application. During sightseeing, our app will automatically notify you when you approach a nearby shop.
You can also see the list of shops in order of closer distance. About the application, please click
here
.
Map
Facilities list
as of May 15th, 2019
(Including prospective places. In no particular order.)
Click here for a description of the icon.
---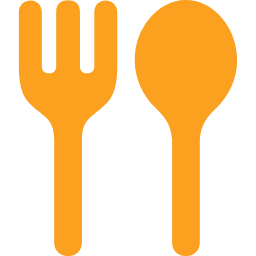 Arata
お好み焼き あらた四条堀川店
7 Kashiwaya-cyo,Horikawa Higashi Shijo-dori, Shimokyo-ku Kyoto-shi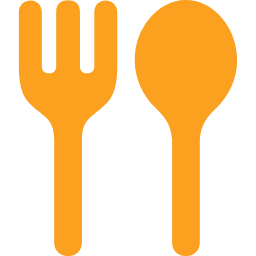 Ayam-YA Karasuma
あやむや 烏丸店
470 Kannondo-cho Shijo-agaru Shinmachi-dori, Shimogyo-ku Kyoto-shi
https://www.halalgourmet.jp/ja/restaurant/230603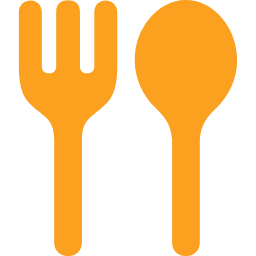 Brulee
Brulee
69 Kamikawara-cho, Nakagyo-ku Kyoto-shi
https://www.rakuten.co.jp/howzit/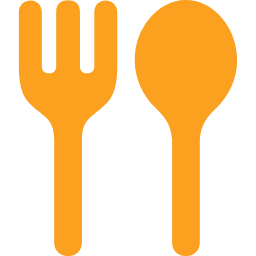 CAFÉ FROSCH
カフェ・フロッシュ
557-7 Higashiyanagi-cho Shichihonmatsu-dori Itsutsuji agaru, Kamigyo-ku Kyoto-shi
https://www.cafe-frosch.com/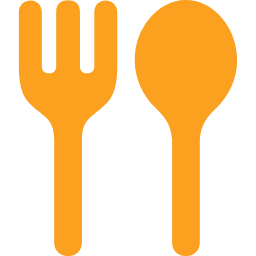 Daniel's, Momoya
ダニエルズ、桃屋
Glamorous Food Bldg. 596 Nishiuoya-cho Takakura-nishiiru Nishikikoji-dori, Nakagyo-ku Kyoto-shi
http://daniels.jp/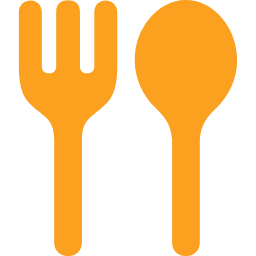 Gion Hanasato
花郷 京都本店
HanamikouziShijo-sagaru Gionmachi, Higashiyama-Ku Kyoto-shi
http://www.gion-hanasato.jp/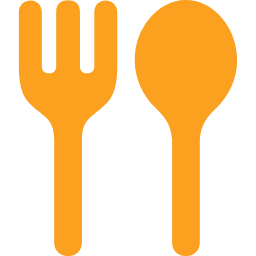 Harukami
春神
169-3 Kashiwayacho,Nakagyo-ku kyoto-shi
http://harukami.jp/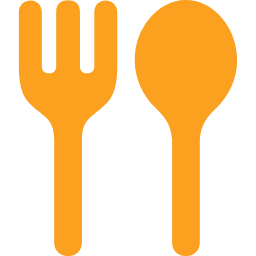 Hinataya
ひなたや
180 Uoyacho Nishikikoji-dori Yanaginobanba Higashiiru, Nakagyo-ku Kyoto-shi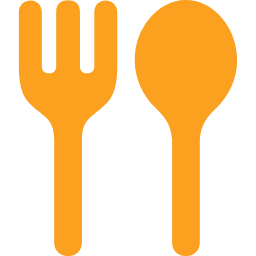 Hinataya Ponto shop
ひなたや先斗町店
137-7 Wakamatsu-cho, Nakagyo-ku Kyoto-shi
https://tabelog.com/kyoto/A2601/A260301/26030229/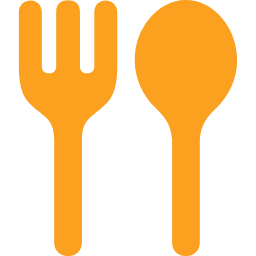 Hyakushokuya Nikuzushi Senka
佰食屋肉寿司専科
2F 215 Kajiyacho (Rokkakudori), Nakagyo-ku Kyoto Kyoto-shi
http://www.sushi-beef.com/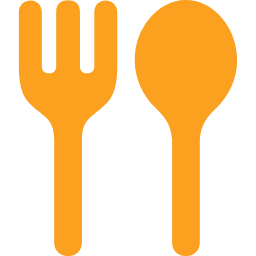 "Imobo" Hiranoya Honten
いもぼう 平野家本店
Chion Minamimonzen in Maruyama Park, Higashiyama-ku Kyoto-shi
http://www.imobou.net/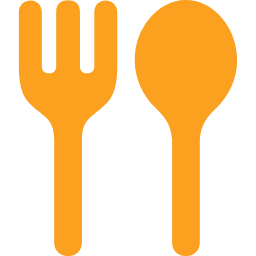 Issan Prime Grill
先斗町 石庵 Prime Grill
178-3 Zaimokucho, Higashikiyamachi Sanjo-sagaru, Nakagyo-ku Kyoto-shi
https://pontocho-issian.owst.jp/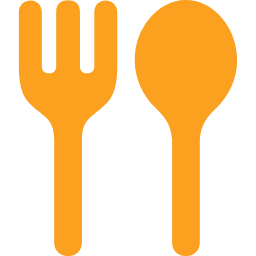 Kyo-Oden Daisuke
京おでん だいすけ
1F APA Hotel Kyoto Ekikita 597-2 Higashishiokoujicho, Shimogyo-ku Kyoto-shi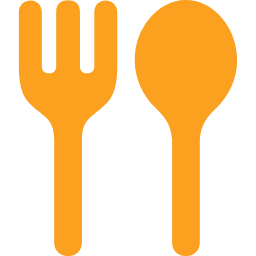 Menkiya Kawaramachi
めんきや 河原町店
595, Takoyakushi street Shin Kyogoku Ura Teramachi, Nakagyo ku, Kyoto city
https://www.instagram.com/menkiya.0976/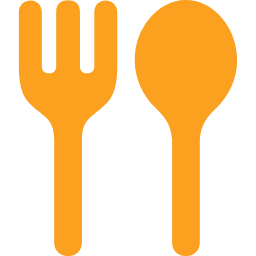 Menkiya Kyoto Mibu Main Restaurant
めんきや 京都壬生本店
32, Mibu Aiai cho, Nakagyo ku, Kyoto city
https://www.instagram.com/menkiya.0976/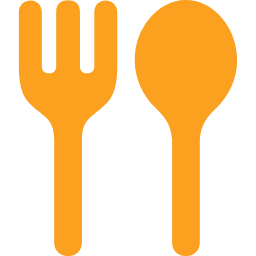 Nagomi
和 (なごみ)
92-2 Manjuji-nakanocyo Nishiiru Manjji-dori, Shimogyo-ku Kyoto-shi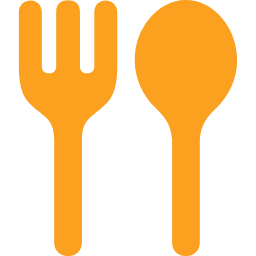 Potetonchi
ぽてとんち
106-2 Yaoyacho, Nakagyo-ku Kyoto-shi
https://www.potetonchi.com/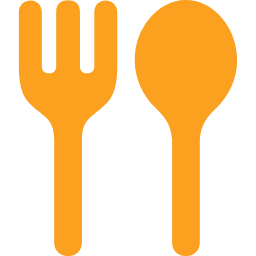 Resutoran Aarashiyama (Arashiyama spring Wa-cafe FIUME)
レストラン嵐山(嵐山温泉 和Cafe ひゅーめ)
33 Sagatenryujitsukurimichicho, Ukyo-ku Kyoto-shi
http://www.r-arashiyama.jp/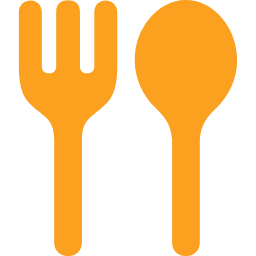 Resutoran Aarashiyama (Kyo Obanzai Buffet FIUME)
レストラン嵐山(京おばんざいバイキング 日向萠)
33 Sagatenryujitsukurimichicho, Ukyo-ku Kyoto-shi
https://www.r-arashiyama.com/meal/buffet.html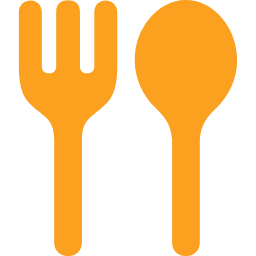 Resutoran Aarashiyama (TRATTORIA FIUME)
レストラン嵐山(トラットリア ヒューメ (TRATTORIA FIUME))
33 Sagatenryujitsukurimichicho, Ukyo-ku Kyoto-shi
https://www.r-arashiyama.com/meal/index.html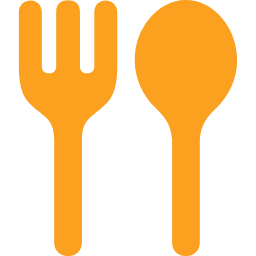 SABAR Kyoto Karasuma
SABAR 京都烏丸店
287 Horinouchi-cho Shinmachi-nishiiru Takatsuji-dori, Shimogyo-ku Kyoto-shi
http://sabar38.com/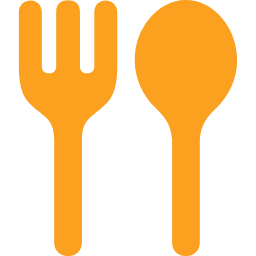 Tempura Kitamura
天婦羅 きたむら
169-3 Kashiwayacho, Nakagyo-ku Kyoto-shi
http://harukami.jp/kitamura/
---

Cha-cafe-Wa
Cha-cafe-Wa かんぽう茶カフェ
26 Sibamoto-cyo Shichiku, Kita-ku Kyoto-shi
https://cha-cafe-wa.com/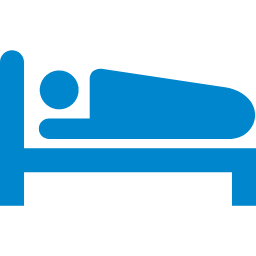 TOGETSU CAFE
渡月亭
54-4 Arashiyama Nakaoshitacho Nishikyo-ku Kyoto Kyoto
http://www.togetsutei.co.jp/
---

CrossFit Shohaku
CrossFit 松柏
114-1 Higashitate-cho, Kamigyo ku, Kyoto City
https://www.crossfitshohaku.com/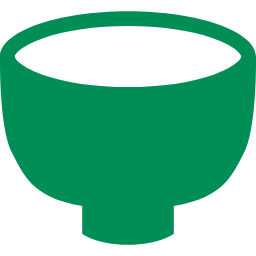 Family Experience Japan Kyoto with Kids
239-2 Odawara-cho, Simogyo ku, Kyoto City
https://https://familyexperience.jp/about/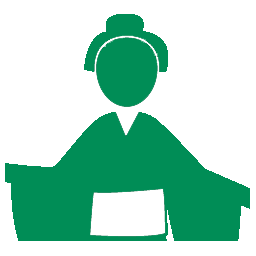 Hanasugata
花姿
139 Shinyashiki-Kamino-cho, Shimogyo-ku, Kyoto-shi
http://hanasugata.sakura.ne.jp/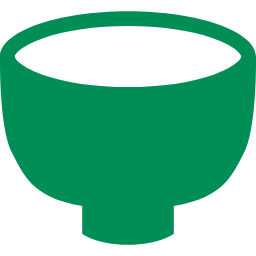 Jinmatsuan
甚松庵
BELK Karasma 2F, 135 Manjuji-cho,Shimogyo-ku Kyoto-shi
https://www.jinmatsuan.com/

Kyoto Concierge Salon
京都コンシェルジュサロン
384 Monkakucho, Shimogyo-ku Kyoto city
http://concierge-salon.com/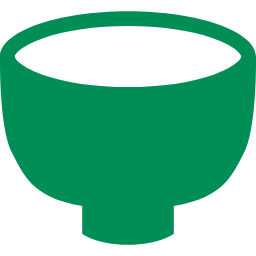 Kyo-Yuzen craft-experience Marumasu Nishimuraya
京友禅体験工房 丸益西村屋
Ogawadori Oikeminamihairu,nakagyo-ku, Kyoto City
https://www.marumasu-nishimuraya.co.jp/

NINJA DOJO
忍者道場
2F 528 Hakurakuten-cho, Shimogyo-ku Kyoto-shi
http://ninjadojoandstore.com/

Samurai Kembu
サムライ剣舞シアター
BF GOZAN Bldg., 35-7 Sanchome, Higashiyama-ku kyoto-shi
http://www.samurai-kembu.jp/

SIONE / Kanade
SIONE 銀閣寺本店、かなで -奏 –
29 Ishibashi-cho Jyodo-ji, Sakyo-ku Kyoto-shi
http://sione.jp/
http://kanadekyoto.com/ja/

someno kyoto
someno kyoto
Canyon terrace building Minamikurumayacho, Nakagyo-ku Kyoto-shi
https://www.someno.kyoto/

TOEI Kyoto Studio Park
東映太秦映画村(株式会社東映京都スタジオ)
10 Uzumasa Higashihachioka-cho, Ukyo-ku,Kyoto-shi
http://www.toei-eigamura.com/

Tondaya
冨田屋
Ichijo-agaru Omiya, Kamigyo-ku Kyoto-shi
http://www.tondaya.co.jp/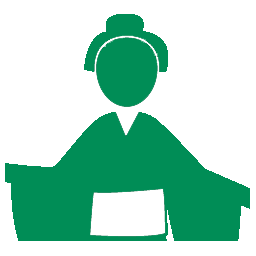 Yume Nishiki
夢錦
455-2 Jumonji-cho, Nakagyo-ku Kyoto-shi
http://kyoto-yumenishiki.com/
---

1muan
一夢庵
22-3 Saganisonin Monzen Ojoin-cho Ukyo-ku, Kyoto-shi
http://1muan.com/

Arashimaya SYORYUEN(1F)
嵐山昇龍苑(1階:京の味わいのフロア)
Sagatenryujimonzen, Ukyo-ku Kyoto-shi
http://www.syoryuen.jp/floor1

Arashimaya SYORYUEN(2F)
嵐山昇龍苑(2階:京の伝統工芸のフロア)
Sagatenryujimonzen, Ukyo-ku Kyoto-shi
http://www.syoryuen.jp/floor2

HiKESHi SPiRiT
火消魂 京都店
541-1 Tenshojimae-cho Sanjo-agaru Teramachi-dori , Nakagyo-ku Kyoto-shi
http://rescue99.com/hikeshi-spirit/

Hourandou
峯嵐堂
京都市西京区嵐山中尾下町57-2
57-2 Arashiyama Nakaoshitacho Nishikyo-ku Kyoto Kyoto
http://hourandou.net/wp/

ishiguro-kouho
石黒香舗
72 Masuya-cho Yanaginobanba Sanjo-dori,Nakagyo-ku,Kyoto-shi
http://www.ishiguro-kouho.com/

KOBORI BUTSUGU
京仏具 小堀
Shomen-agaru Karasuma-dori, Shimogyo-ku,Kyoto-shi
https://kobori.co.jp/

KYOMIYA NET
京みやネット
5th Floor, Takakura Building. 343-1,Shijo-cho, Shimogyo-ku, Kyoto Shi
https://www.kyomiyanet.com/index.php

Kyoto Goencha
京都きょくろのごえん茶 寺町店
541-4 Tenshojimae-cho, Nakagyo-ku,Kyoto-shi
http://goencha.com/

Kyoto Pottery, Sennyu-ji, Shunzan Gama
京のやきもの 泉涌寺 俊山窯
20 Sennyujitourin-cho, Higashiyama-ku Kyoto-shi
https://www.wakuwaku-kyoto.com/en/

Pagong Gion Shop
パゴン祇園店
373 Kiyomoto-cho Shinchi Yasaka, Higashiyama-ku Kyoto-shi
http://pagong.jp/shopinfo/pagong_gion/

Pagong Sanjo Store
パゴン三条店
32 Nakano-cho Tomikoji-higashiiru Sanjo-dori, Nakagyo-ku Kyotoshi
http://pagong.jp/shopinfo/sanjo_by_pagong/

Resutoran Aarashiyama (Souvenir shop Togetsukyo)
レストラン嵐山(お土産処 渡月橋)
33 Sagatenryujitsukurimichicho, Ukyo-ku Kyoto-shi
https://www.r-arashiyama.com/souvenir.html

Shoyeido Sanneizaka Store
松栄堂 産寧坂店
3-334 Kiyomizu, Higashiyama-ku Kyoto-shi
http://www.shoyeido.co.jp/

SUZUKI SHOFUUDO
鈴木松風堂
409-410 Idutsuya-cho Yanaginobanba-Rokkaku-sagaru, Nakagyo-ku Kyoto-shi
http://www.shofudo.co.jp/

TAKAOKAYA
洛中髙岡屋
242 Kintoyoko-cho, Shimogyo-ku Kyoto-shi
https://www.takaoka-kyoto.jp/

zarame
zarame
Sagatenryuji Kurumamichicho, Ukyo-ku Kyoto-shi
https://twitter.com/zarame_kyoto
---

KYOTO RENTAL BIKE ( SHIJO KARASUMA, KARASUMA OIKE, NIJO-JO)
京都レンタルサイクル四条烏丸・烏丸御池
352 Rokkaku-cho, Nakagyo-ku Kyoto-shi
http://kyoto-rental-cycle.com/en/
---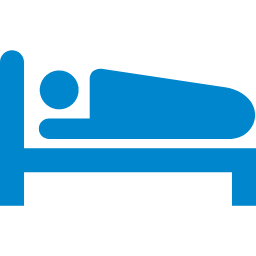 CHELSEA24
CHELSEA24
22-2 Nakagyo-ku Kagamiya-cho,Nakagyo-ku Kyoto-shi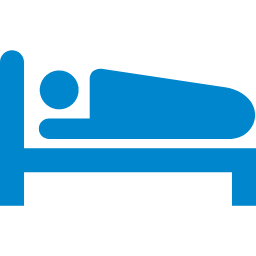 Fujiya Ryokan
藤家旅館
Akezu 7jo Sagaru, Shimojou-ku Kyoto-shi
http://fujiyaryokan.com/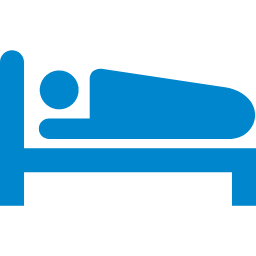 Hifumi Ryokan
ひふみ旅館
711 Higashi Shiokojicho, Shimogyo-ku Kyoto-shi
http://www.kyoto-hifumi.co.jp/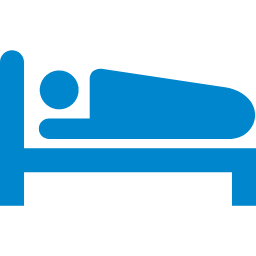 IZUYASU
井筒安
272 Sasayacho Higashinotoin Shimojuzuyamachi Agaru, Shimokyo-ku Kyoto-shi
http://www.izuyasu.com/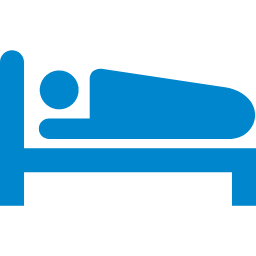 Kyo, Nishijin-no-Yado Yumeji
京、西陣の宿 夢路
62-16 Nakakashiwano-cho Murasakino, Kita-ku Kyoto-shi
http://yumeji-kyoto.com/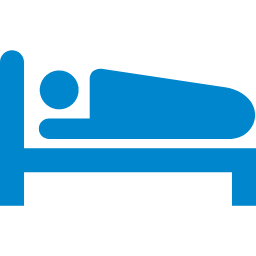 Matsumoto Ryokan
松本旅館
579 Shiokouji-cho Higashi, Shimogyo-ku Kyoto-shi
http://matsumoto.kyoto-ekimae.com/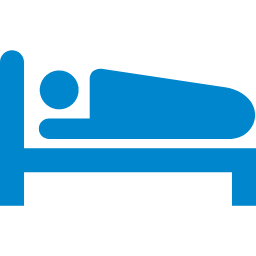 Mikihan
三木半
Kado Fuya-cyo Rokkaku, Nakagyo-ku Kyoto-shi
https://www.mikihan.com/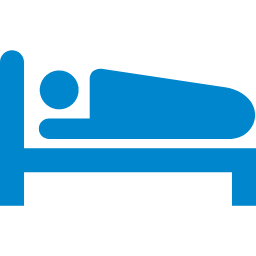 Mitsui Garden Hotel Kyoto Sanjo
三井ガーデンホテル京都三条
80 Mikura-cho Nishiiru Karasuma Sanjo-dori, Nakagyo-ku Kyoto-shi
https://www.gardenhotels.co.jp/kyoto-sanjo/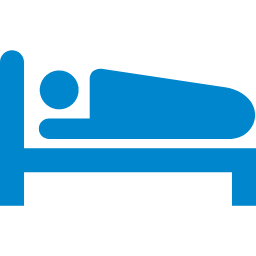 Ryokan Kohro
旅館こうろ
Rokkaku kita higashi kado Sakaimachi St., Nakagyo-ku Kyoto-shi
http://www.kohro.com/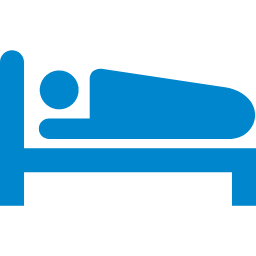 villa aneyakoji
姉小路別邸
460 Miyagicho, Nakagyo-ku Kyoto-shi
http://www.aneyakoji.net/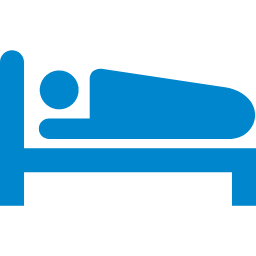 Villa Sanjo Muromachi Kyoto
ヴィラ三条室町・京都
375 Ennogyoja-cho, Nakagyo-ku Kyoto-shi
http://sanjo-muromachi.net/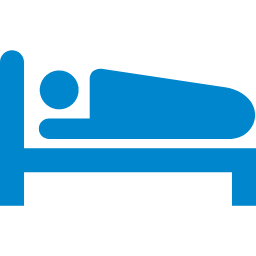 Villa Pontocho
先斗町別邸
Shijo agaru east side Pintocho, Nakagyo-ku Kyoto-shi
https://www.villapontocho.net/
---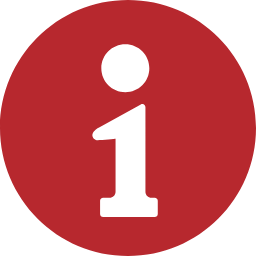 Kyoto Kawaramachi Sanjo Tourist Information Center
京都市河原町三条観光情報コーナー
1F Kyoto Asahi Kaikan 427 Ebisu-cho Sanho-agaru Kawaramachi-dori,Nakagyo-ku Kyoto-shi
http://kyokanko.or.jp/sanjo_info/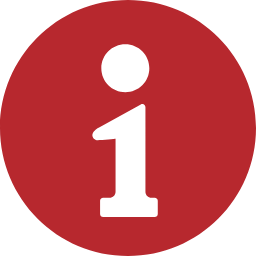 Kyoto Tourist Information Center
京都総合観光案内所(京なび)
2F of JR Kyoto Station Building, Shimogyo-ku Kyoto-shi
https://www.kyokanko.or.jp/kyonavi_open.html