As you approach the Zen Garden, You will instantly find yourself cast away into a world of tranquillity. Close your eyes and inhale the fragrance of aromatic incense, listen to the chime of the soothing sound of nature. This time, we're going to introduce three Zen spots.
Tofukuji Temple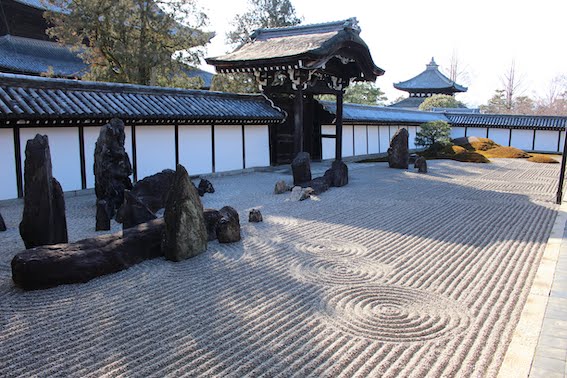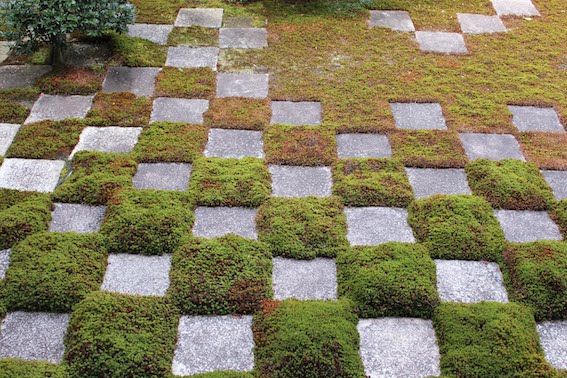 Tofukuji Temple was particularly famous for its autumn fall colors. There were many tourists, local or overseas, rushed to the temple to share the joy around. If you enjoy the zen rock gardens, the gardens of there will be your favorite. The gardens were designed by the legendary landscape architect Mirei Shigemori. The south garden is a traditional zen garden, with a sea of raked sand and rocks arranged to represent sacred mountains. The east garden consists of cylindrical standing stones arranged to represent the constellation of the Big Dipper. The last is the north garden made of a checkerboard pattern of square stones and moss. A serene and zen feeling. The gardens are simple but breathtaking, and the whitewashed temples are beautifully maintained.
Komyoin Temple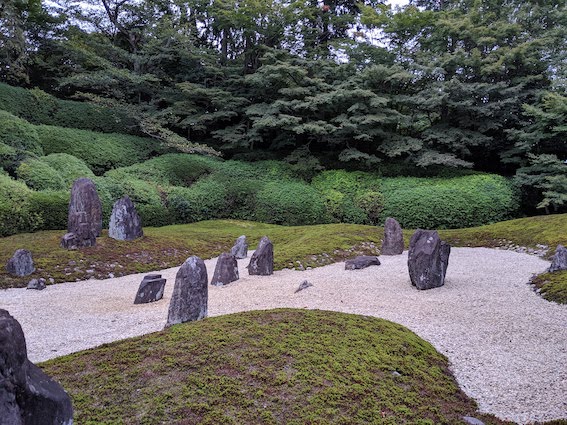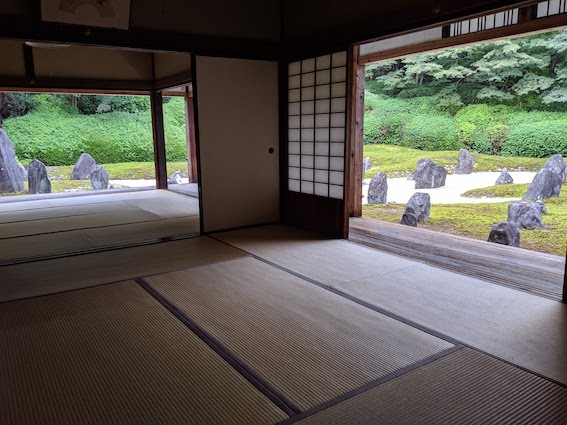 Komyoin temple is a hidden gem with an absolutely beautiful dry garden. It is very close to Tofukuji, within easy walking distance.
Stunning little Rock and raked sand Zen garden almost totally overlooked by the tourist buses. Garden is great and a joy to watch from different points. Can take pictures and enjoy gardens or meditate at your leisure. A perfect tranquil spot to unwind between the very busy Tofukuji and even busier Fushimi Inari-Taisha.
Kenninji Temple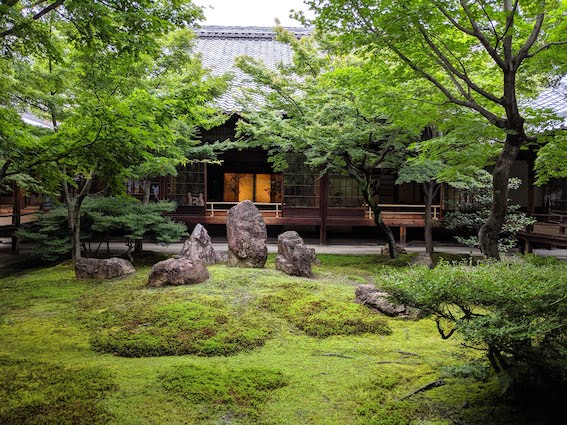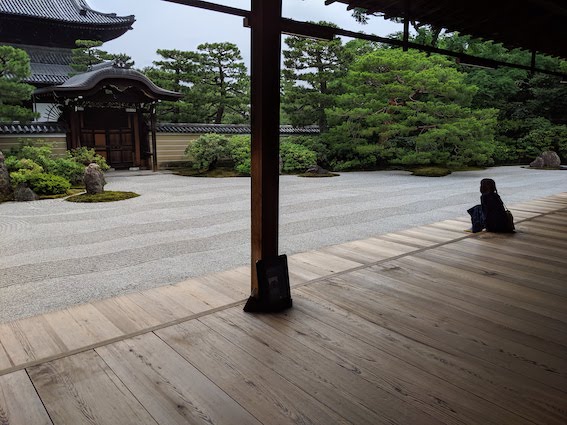 Founded in 1202 by the priest Eisai, Kenninji temple is the oldest Zen temple in Kyoto.
It's in the heart of the Gion/Higashiyama tourist area yet was so quiet and peaceful (a good thing really for a Zen temple). It's not a large complex so can be seen and enjoyed more easily than others too. The inner gardens, screens, and that amazing dragon ceiling are worth the entrance.
Upon entering the temple, you immediately feel the calmness inside. The little garden inside is very zen. Viewable from all four sides, the mossy garden has three central rocks representing the Buddha and two Zen monks, and stone for seated meditation. Wonderful in summer, the maples in that season make it especially beautiful. There is a small garden, known as the Circle Triangle Square garden expressed the spirits of Buddhism.
Do you need more information?
You should receive such local information of Kyoto by an application "KoI APP".
With this application, even if you don't have Wi-Fi, you can find nearby stores and so on.
You can install the application from the following URL.